Agerpres
Founded in 1889, AGERPRES is Romania's National News Agency. It has the role of providing balanced, unbiased information and of being the main information source for the citizens and institutions of Romania, as well as the most important source of news about Romania abroad. Since 1921, the agency has broadcast news and information uninterruptedly. Among the services AGERPRES provides there are: thematic news feeds, press photo services and archive, press monitoring, video and multimedia services, documentary feed, as well as printing services.
See more at: https://www.agerpres.ro/

Biomat.net
Biomat.net is an organized and meaningful Biomaterials and Tissue Engineering communication resource for scientists, researchers, members of the business community, government, academia, and the general public.
See more at: http://biomat.net/site2/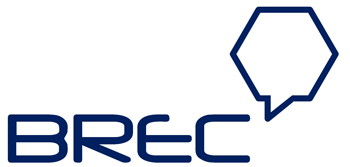 BREC Solutions Limited
BREC Solutions Limited is one of the leading consultancies in nanotechnology innovation. We operate as a network of experts from all over the world covering all possible sectors impacted by nanotechnology. We offer services in research and development, information tracking, technology scouting, standardisation, and regulation briefings. Our network covers nanotechnology sectors such as environmental sciences, food, pharmaceuticals, energy and composites.  We have a unique specialisation in nanotechnology standardisation where we monitor all nanotechnology standards, contribute to some and draft a few selected documents at ISO, IEC and CEN standardisation committees working on terminology, characterisation, material specifications and applications.
See more at: http://www.brec-solutions.com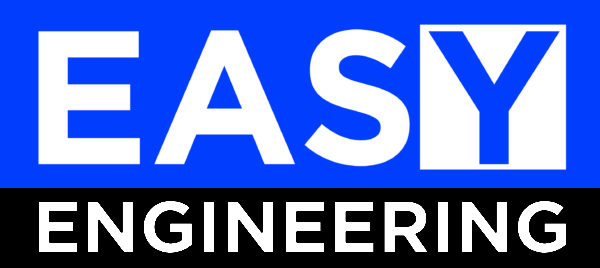 Engineering the future
Easy Engineering addresses passionately the world of professional technology, reporting about the most innovative products available today. With world-class graphics, it enchants and raises readers' curiosity beyond the limits of imagination and providing value through quality topics.
Easy Engineering readers see the world different. Where some see chaos, they see opportunity. They are leaders with global vision, innovators, professionals, they are decision makers and influencers. They are intelligent and become more intelligent. They are constantly searching for new ideas and solutions.
See more at: www.easyengineering.ro

Electronica AZI
Euro Standard Press 2000 is a technical publishing house which focuses on the electronics markets in Europe. The focus is on business news, headlines, technology developments, new products, case studies, as well as educational material for electronics engineers and students.
The most important magazine of our publishing house is the "Electronica Azi", a monthly magazine that provides ideas and information about new designs and developments as a source of inspiration for electronics designers at the professional level.
The editorial content of the magazine addresses the following topics: microcontroller systems, wireless data communications, opt electronics, high-frequency technology and SMT applications.
Electronica Azi is the largest Romanian publication in its field, being published since 2001.
During the Embedded World 2017 fair, Euro Standard Press launched the English version of the Electronica Azi magazine. The new magazine has a Pan European circulation, addressing to over 50,000 electronics engineers.
See more at: http://electronica-azi.ro/

Future Markets Inc.
Future Markets Inc., is an advanced technology consultancy with a focus on the development and commercialization of smart materials, advanced materials, nanomaterials and nanotechnology. We also publish the monthly business magazines, Nanotech, https://www.nanotechmag.com/ and Graphene, https://www.2dmaterialsmag.com/
See more at: https://futuremarketsinc.com/

Haptic.ro
HAPTIC R&D CONSULTING is a consulting of global technology and engineering company providing innovative news about tech solutions applied in residential and industry.
On HAPTIC.ro platform you'll find the most updated Market Research Reports and Products from UAV, defence and aeronautic industry.
For more info please visit their website www.haptic.ro or contact them: [email protected]
Market Watch
As a Business and Technology media product (print magazine & online), Market Watch acts as an interface between Research, Higher Education and IT&C, on one side, and real economy and the labor market, on the other.
Its main goal is to supply Romanian companies and their managers with relevant information and solutions for reaching economic efficiency through technology, continuous education and good business practices, as main vectors for any sustainable business to get added value.
See more at: www.marketwatch.ro

NanoMicroMaterialsPhotonics.NRW
The state cluster NanoMicroMaterialsPhotonics.NRW (german: NanoMikroWerkstoffePhotonik.NRW, NMWP.NRW) stands for the lead market – and cluster strategy at the industrial – and innovation location North Rhine-Westphalia. It's an acknowledged partner of the industry, research and public sector for innovation-promoting services in key-enabling technologies, especially nanotechnology, microsystem technology, new materials and photonics. Founded in 2009 as part of the excellence initiative organized by the North Rhine-Westphalia state government, its goal is to make NRW the most competitive and dynamic knowledge-based economic area in the field of the four interdisciplinary technologies with its well-established network.
The cluster represents the interests of its stakeholders and acts as a network for organizations from industry and commerce, science and politics, for example by organizing trade congresses, joint trade fair booths, or by initiating workshops and innovation-projects on selected topic areas. The cluster links the knowledge innovation community with NRW´s economy to strengthen technology transfer and offers a bridge to policy makers.
See more at: http://nmwp.nrw.de/

Nanopaprika.eu
The Internet Nanoscience Community, TINC, was cooked up by Hungarian chemistry PhD student András Paszternák in 2007. It now provides a rich menu of communication tools for the international community of scientists working in the growing field of nanoscience and nanotechnology and recently passed the 9000 members mark.
The virtual nano community is fully equipped with all the functions one expects from a modern online networking site: personal chat, a scientific forum, more than 100 thematic groups, including microscopy, nanomedicine, and even a discussion forum on safety and toxicity.
The International Nanoscience Community has pulled together a community with more than 9000 members, researchers, students, industrial partners from Europe, India, the USA, and 50 other countries. TINC is open to everyone from post-doctoral researchers and professors to students everywhere. "There is only one important assumption: you have to be interested in nano!" adds Paszternak.
See more at: www.nanopaprika.eu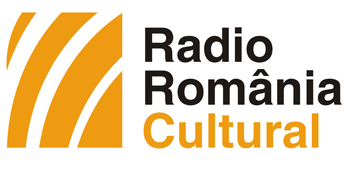 Radio Romania Culture
"We set culture's tone" is the main slogan of Radio Romania Culture channel, the only Romanian radio which reflects, comments, analyses, debates and discusses the cultural phenomenon in its complexity, 24 hours a day. In a sometimes playful approach, with an up-to-date and relaxed approach, Radio Romania Culture aims to prove through its radio programs that talking about culture can be performed in a peaceful, even funny way – and yet truly communicate. Our programmes include: cultural news, news bulletins, live broadcasts and radio correspondences from the greatest Romanian and foreign cultural events, festivals and galas, famous theatre plays, great biographies adapted for cinema, programs for children and school-support broadcasts etc. Radio Romania Culture is a national broadcaster and can be listened also online on www.radioromaniacultural.ro. Radio Romania Culture is also a major cultural player and producer by means of the projects developed and produced every year.
See mere at: https://radioromaniacultural.ro/

SciTech Europa
SciTech Europa Quarterly exists to make sure that both the public and private sectors have the ability to communicate at the same level, from a scientific perspective. It provides opportunities to leading figures from across Europe to discuss current and future projects, policy change and future priorities within research and development, as well as being a platform for others to voice their opinions and showcase their results to Europe's research community.
See more at: www.scitecheuropa.eu

World Scientific Publishing

World Scientific Publishing is a leading international independent publisher of books and journals for the scholarly, research and professional communities. World Scientific collaborates with prestigious organisations like the Nobel Foundation and US National Academies Press to bring high quality academic and professional content to researchers and academics worldwide. The company publishes about 600 books annually and 135 journals in various fields.
Visit https://www.worldscientific.com/page/msc-nano2019 for new & classic books in Nanoscience & Materials Science.
Signup for our newsletter and stay informed with latest news!