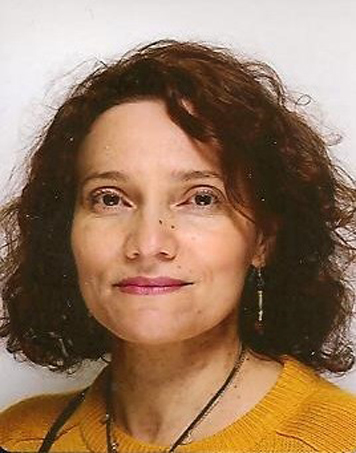 Karen Amram
CEA TECH, France
Karen Amram has been employed by the French Alternative Energies and Atomic Energy Commission for 22 years with scientific and administrative contributions. With a strong background in modelling and computing, she played a key role in the CEA simulation programme, involved in both theoretical and experimental disciplines using CEA supercomputers and key-infrastructures. Alternating operational and programmatic roles, from labs to headquarters, she has an in-depth knowledge of CEA research and technology areas. In 2011, she became the TEUTATES Programme French Representative in the UK as part of the Lancaster House Treaties.
After the completion of the Joint Technology Development Centre as part of the requirements under the Treaties, she was transferred to CEA TECH, the Technology Research Unit of the CEA and is now Head of European and International affairs. One of her roles is to develop European and international cooperation in the application sectors of CEA TECH.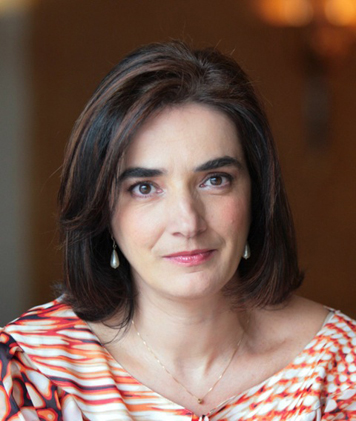 Elvira FORTUNATO
NOVA University, Lisbon, Portugal
Elvira Fortunato is Vice-Rector at NOVA University and Director of the Associated Laboratory i3N.
Since 2016 she integrates the group of Chief Scientific Advisors of EU.
She is an elected member of Academy of Engineering (2008), European Academy of Sciences (2016), Lisbon Academy of Sciences (2017) and since last year from the Academia Europaea. She belongs to the Board of Trustees of the Luso-American Development Foundation (2014).
In 2008 and 2018 she was awarded with ERC Advanced Grants in the area of oxide electronics targeting the transparent electronics and the t building of multi smart devices using digital technologies, respectively.
She received the Czochralski Medal assigned by the Polish Academy of Sciences in 2017 and the Blaise Pascal Medal conferred by the European Academy of Sciences, 2016. She has been distinguished with several National and International Prizes, among those it is worth mentioning the title of Doctor Honoris Causa, in 2009, by University of Galati, and the denomination of Grand Officer of Order of Prince Henry the Navigator, acknowledged by the President of the Republic of Portugal in 2010.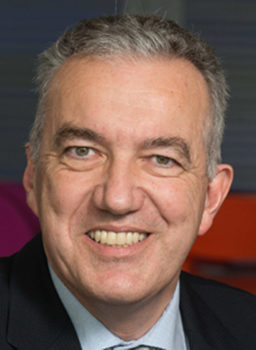 Philippe JACQUES
Energy Materials Industrial Research Initiative (EMIRI)
Philippe Jacques is since October 1st, 2018, Managing Director of the Energy Materials Industrial Research Initiative (EMIRI) Association based in Brussels. Chemical Engineer from the University of Louvain‐la‐Neuve, Belgium, Philippe joined Solvay (a global advanced materials and specialty chemicals company) in 1988 in Brussels, Belgium, and moved to various IP, R&D management and senior leadership roles. Qualified European Patent Attorney, he managed Solvay Patent Department before joining Corporate R&I Management Team in 2011. Back from a 5‐year assignment in Solvay biggest R&I Center in Lyon, France, he is now seconded to EMIRI to address the innovation‐related challenges ahead of the industry of advanced materials for clean energy & clean mobility.
EMIRI represents about 60 organizations (industry, research, and associations) active in advanced materials for clean energy & clean mobility technologies. The association contributes to industrial leadership of developers, producers and users of advanced materials for clean energy & clean mobility by shaping an appropriate innovation, manufacturing / industrial and energy policy framework at the European level.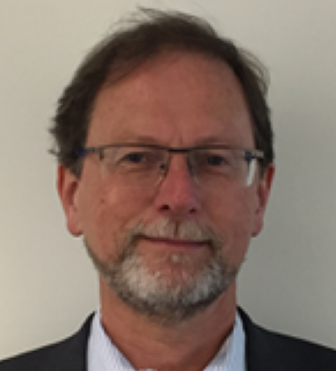 Winfried KEIPER
Keiper Consulting, Germany
Dr. Winfried Keiper studied Physics and Biophysics in Aachen and London and received his Ph.D. in Physics from RWTH Aachen in 1983.  From 1984 to 2019 he worked as international staff for Robert Bosch GmbH, the leading automotive supplier and maker of a wide range of industrial and personal products.
His assignments included responsibilites as director of various industrial R&D departments and lately as Public Funding Officer at Bosch Corporate Research, looking after acquisition of national, European, and RoW projects with public funding. Technology interests include Advanced Materials – Quantum Devices – Electric Vehicles – Energy Storage – Autonomous & Connected Vehicles – Robotics – medical (lab-on-chip) – AI – Industry4.0 – Circular Economy. Dr. Keiper is consultant for technology-related topics and serves as co – secretary of EUMAT, the European Technology Platform for Advanced Engineering Materials and Technologies.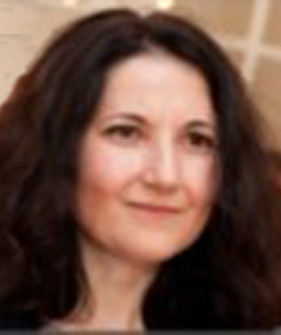 Mihaela KUSKO
National Institute for Research and Development in Microtechnologies -IMT Bucharest, Romania
Mihaela Kusko has been working at IMT Bucharest since 1998 and currently leads the Nanobiotechnology Laboratory. She earned a PhD in Physics in 2006 from the University of Bucharest and her work spans from applied research in nanotechnology to materials science, as well as their use in emerging technologies for optoelectronics, energy harvesting and biomedicine. She was a leader of several National R&D projects devoted to nanomaterials exploration and she led IMT group in 3 FP7 projects concerning nanosafety. M. Kusko authored/coauthored more than 50 papers in ISI journals and 5 book chapters.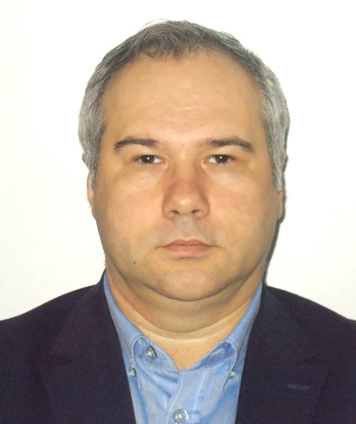 Viorel VULTURESCU

Ministry of Research and Innovation, Romania
Signup for our newsletter and stay informed with latest news!